If this is a "bull market" why am I losing money?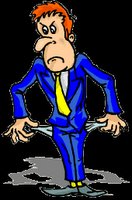 It was yet another quite, relatively unchanged day in the market. Consumer confidence fell a few tenths of a percentage point (big _____ deal.) Market was down a good amount in this afternoons trading, but came back to close down just a few points. Is this a sign of strength?
I'm sure you all knew that. But what are you going to do about it? Are you closing out bullish trades? Even worse, are you getting into bearish trades? In your opinion what works right now? Even more importantly, why?
Spread traders don't have all that much of an advantage right now (do they ever? :), since any volatility in the market has already left after earning announcements, and most companies that have announced have now reset the IV meter back down to relative low levels. Not to mention the VIX is also at a historical low. This means option premiums are relatively under-inflated across the broad markets. If premiums are under-inflated....shouldn't we be buying them?
I have said it more than once and I will say it again. Stay with this trend until it tells you to do otherwise. I am thinking that as long as we close above 12,000 then there is no concern about the market trading flat or even potentially becoming bearish one day. I am still looking to buy calls. They're cheap!
Who has good trade candidates out there? I added a little to NVDA today...but will be short lived since earnings are on the 6th. I almost added to AAPL today, but I chose not to. Perhaps tomorrow? If you have any trades of interest, let's take a look. Thanks for your comments in advance.